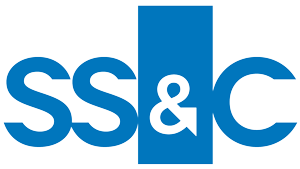 Job Information
SS&C Technologies

Sr Implementation Consultant

in

United States
The speed of technology. The influx of data. Shifting regulations. Increased customer expectations.
That's where you'll find SS&C, helping clients find opportunity in ever-changing and complex customer, business, and regulatory requirements. Mastering complexity is a constantly changing and evolving challenge – one that only a few people can embrace and thrive upon.
If you see your opportunity in complexity, then we are the right fit for you.
Job Description:
Organizational Overview
SS&C Health provides healthcare reform through a full range of BPO and turnkey healthcare administration solutions. Our solutions, combined with our health outcomes optimization solutions, include advanced technologies and strategic consulting services designed to optimize our customer's outcomes, revenues, and managing their risk. We help client's master complexity in the world's most demanding industries to ensure they continually stay ahead of the ever-changing customer requirements.
Role Overview
Provides in-depth product, industry, and best business practices knowledge on an implementation team. Consults in all phases of the implementation process and may serve as the project lead on small- to medium-sized projects or single phases of large, complex projects. Functions as a reliable point of contact for customer inquiries, issues, and requests throughout the implementation process. Performs and leads activities related to requirements analysis, business process analysis, product configuration and customization, scope analysis, workflow consulting, data mapping, detailed project documentation, customer communication, issue resolution, testing, customer training/education, solution deployment and implementation, and transitory post-implementation support. Articulates product capabilities and guides the customer in best practices for use of the product solution. Identifies product customizations, enhancements, process changes, and workarounds to meet customer requirements and works with other functional groups (e.g., development teams, applications analysis, technical support, etc.) to address. Understands product behavior in multiple situations and offers assistance to customers regarding product set up, expectations for product functionality and performance, etc., when new variables are introduced. Identifies, researches, and resolves moderately complex to complex customer and product implementation problems. Presents new perspectives using existing solutions. Works with the customer and internal departments to plan, coordinate, and execute project tasks on schedule with available resources. Provides oversight to assigned project resources, delegates work assignments, monitors progress, develops project schedules, defines project deliverables, produces status reports, etc. Manages customer expectations, cultivates the customer relationship, ensures the timely completion of project milestones, and ensures project outcomes are successfully meeting customer expectations during the implementation process. Recognizes and notifies management of potential business opportunities and solutions.
Responsibilities
Travel may be required up to 80 percent of the time

Clearly articulate and document business requirements.

Participate/Lead requirements gathering sessions in order to understand business/workflow requirements and capture business needs.

Participate/Lead Design Review Sessions and walk-throughs to communicate systems designs and validate proposed solutions.

Obtain key inputs from Subject Matter Experts (SMEs), Enterprise Architecture teams and identifies solution interdependencies.

Work collaboratively with the Technical Team and other Product Teams to assist in installations, testing, integration, and go live

Lead user level application training sessions.

Troubleshoot internal and client environment issues and escalate to the appropriate team

Write application documentation as well as ad-hoc documents to support client business processes.

Consider User Experience to incorporate usability and user interface needs when designing systems

Give presentations/demonstrations of new product functionality to stakeholders and clients.

Configuration of client systems, including letters, assessments, care plans, drop down values, and letter templates.
Qualifications
Bachelor's degree and 3 years of work-related experience, or Master's degree and 1 year of work-related experience, or 5 years equivalent work-related experience
Location:
Kansas City Missouri
SS&C is an equal opportunity employer and values a diverse and inclusive workplace. All qualified candidates will receive consideration for employment without regard to age, race, color, religion, genetic information, sex, sexual orientation, gender identity, national origin, disability status, protected veteran status, or any other characteristic protected by law. For more information about Equal Opportunity in the Workplace please click here and here. SS&C is committed to working with and providing reasonable accommodation to job applicants with disabilities. If you are a qualified individual with a disability and need an accommodation or accessibility assistance to complete the online application, please contact us at PeopleCenter@dstsystems.com for assistance.
SS&C is a global provider of investment and financial services and software for the financial services and healthcare industries. Named to Fortune 1000 list as top U.S. company based on revenue, SS&C is headquartered in Windsor, Connecticut and has 20,000+ employees in over 90 offices in 35 countries. Some 18,000 financial services and healthcare organizations, from the world's largest institutions to local firms, manage and account for their investments using SS&C's products and services.