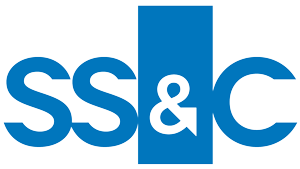 Job Information
Archive SS&C Technologies

Customer Success Manager-Afterhours

in

United States
About the Team:
Does joining a team of trusted advisors who put the customer at the center of everything they do interest you? The Intralinks Customer Success Team ensures our customers launch successfully, adopt into their organization, and achieve the results and value they want. This team is comprised of subject matter experts who are all motivated by helping our customers achieve success with Intralinks. ( Note: This position is providing After Hours Support)
* This is a remote opportunity, however applicants must be physically located less than 2 hours away from either Los Angeles or San Francisco in order to be considered for this role *
Overview:
At Intralinks solving for the customer is our only focus and everyone plays an important role. As a Customer Success Manager, you are responsible for driving successful client outcomes by offering strategic guidance and acting as their advocate, frequently collaborating with Sales, Support, and Product to solve problems and provide value. This is an entry level role where you will have direct contact with our clients that will help build the necessary skills to advance your career.
Day to Day:
Set up, onboard and train new clients across all Intralinks products and services.

Act as subject matter expert driving best practices and the main POC for all client needs.

Engage with customers on a regular basis to ensure broad adoption and satisfaction.

Analyze and provide intelligence to customers allowing maximum leverage of Intralinks solutions.

Identify and implement strategies to improve customer satisfaction and retention.

Continuously learn about the ever-changing industry.
Minimum Experience:
1-2 years of related experience in a Customer Relationship Management role or Financial Services industry.

Experience implementing and supporting SaaS solutions.

Able to work after business hours (3:00pm -11:00pm)

Presentation skills, communication skills, conflict resolution skills,

Passionate about customer success and problem solving
It would be great if you also had:
Consultative approach to understanding client workflow and positioning SaaS solutions

Experience supporting and troubleshooting Internet-based applications. Demonstrated ability to communicate well with technical resources and utilize strong logic abilities to think through and drive alternative solutions

Able to juggle multiple projects with ease, maintain workflow under pressure and in fast paced environment.

Excellent written and oral communication skills (in person, over the phone and in front of audience of high company rank and technical abilities) and possess strong presentation skills

Multilingual fluent in Spanish and/or Portuguese preferred.
#WhyJoinIN:
"Intralinks is the platform of choice for secure content distribution and collaboration. We continue to invest in new ideas to evolve our company and provide value to our clients. In this role you'll have impact on supporting Intralinks clients which will allow opportunities for personal and professional growth and create great customer experiences along the way." #WhatLinksUs
SS&C Intralinks is an Equal Employment Opportunity employer and does not discriminate against any applicant for employment or employee on the basis of race, color, religious creed, gender, age, marital status, sexual orientation, national origin, disability, veteran status or any other classification protected by applicable discrimination laws.
Intralinks is a leading financial technology provider for the global banking, deal making and capital markets communities. As pioneers of the virtual data room, Intralinks enables and secures the flow of information facilitating strategic initiatives such as mergers and acquisitions, capital raising and investor reporting. In its 22-year history Intralinks has earned the trust and business of more than 99 percent of the Fortune 1000 and has executed over US$34.7 trillion worth of financial transactions on its platform . Follow us on Twitter (https://twitter.com/intralinks) . Read our blog (https://blogs.intralinks.com/) .