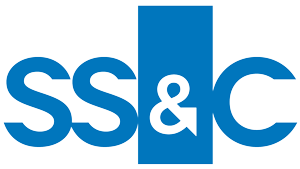 Job Information
SS&C Technologies

Sr. Software Engineer

in

Birmingham

,

Alabama
The speed of technology. The influx of data. Shifting regulations. Increased customer expectations.
That's where you'll find SS&C, helping clients find opportunity in ever-changing and complex customer, business, and regulatory requirements. Mastering complexity is a constantly changing and evolving challenge – one that only a few people can embrace and thrive upon.
If you see your opportunity in complexity, then we are the right fit for you.
Job Description:
Organizational Overview
SS&C Health provides healthcare reform through a full range of BPO and turnkey healthcare administration solutions. Our solutions, combined with our health outcomes optimization solutions, include advanced technologies and strategic consulting services designed to optimize our customer's outcomes, revenues, and managing their risk. As a leader in population health analytics for over 20+ years, SS&C has supported customers with risk adjustment and predictive modeling solutions by licensing the ACG System through our exclusive partnership with Johns Hopkins University. The introduction of our CareAnalyzer product in 2007 enabled us to provide health care analytics to a rapidly growing customer base. Over the last few years, SS&C has added additional solutions which allow customers to manage programs that directly affect their revenue: HCC risk adjustment for Medicare Advantage and Marketplace, Medicare STAR ratings, etc.
Role Overview
This is a key role within a small autonomous organization, and requires a high degree of flexibility. This is an opportunity to become part of a forward-thinking team, respected for the products they produce and client satisfaction which those products support.
Analyzes, designs, programs, and modifies software enhancements and/or new products used in local, networked, cloud-based or Internet-related computer programs. Code may be used in commercial or end-user applications, such as materials management, financial management, mobile apps or desktop applications products. Using current programming languages and technologies, leveraging BDD (Behavior Drive Development)/TDD (Test Driven Development) methodologies, writes code, completes programming, and performs testing and debugging of applications. Completes documentation and procedures for installation and maintenance. May interact with users to define system requirements and/or necessary modifications. Adheres to Software Engineering and Information Security Controls; aligns with enterprise architectural strategies. Closes existing software defects and ensures maintenance of architectural diagrams.
Qualifications
Minimal
Bachelor's degree and 3 years of work-related experience, or Master's degree and 1 year of work-related experience, or 5 years equivalent work-related experience

Proficient with C#

4+ years of experience developing Web Applications

Experience developing Single Page Applications using Javascript frameworks such as Angular or Backbone.JS

4+ years developing Stored Procedures using MSSQL

Experience developing web based communication services (REST APIs, Web API, WCF, WSDL, SOAP)
Optimal
Experience with software quality process/assurance including automation testing, unit/integration testing, design/code review, code profiling and software CI/CD pipelines

Experience in healthcare/payer industry

Experience with package management tools such as Maven, or NuGet

Experience with distributed applications, containerization, orchestration, security and cloud architectures (SaaS, PaaS and IaaS)

Experience with multi-tiered and multi-tenant solutions

Experience with Authorization/Authentication protocols and methodologies.

Experience using Javascript visualization library Highcharts

jQuery, RHEL

Experience developing web apps using Java
#Dice
Location:
Birmingham Alabama
SS&C is an equal opportunity employer and values a diverse and inclusive workplace. All qualified candidates will receive consideration for employment without regard to age, race, color, religion, genetic information, sex, sexual orientation, gender identity, national origin, disability status, protected veteran status, or any other characteristic protected by law. For more information about Equal Opportunity in the Workplace please click here and here. SS&C is committed to working with and providing reasonable accommodation to job applicants with disabilities. If you are a qualified individual with a disability and need an accommodation or accessibility assistance to complete the online application, please contact us at PeopleCenter@dstsystems.com for assistance.
SS&C is a global provider of investment and financial services and software for the financial services and healthcare industries. Named to Fortune 1000 list as top U.S. company based on revenue, SS&C is headquartered in Windsor, Connecticut and has 20,000+ employees in over 90 offices in 35 countries. Some 18,000 financial services and healthcare organizations, from the world's largest institutions to local firms, manage and account for their investments using SS&C's products and services.